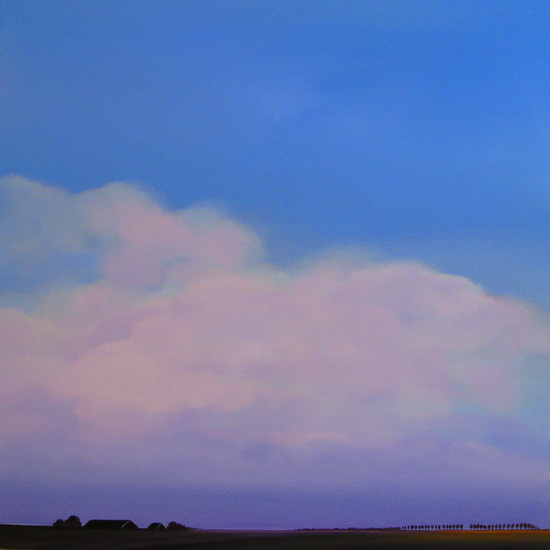 100 x 100 cm, © 2010, sold
Two-dimensional | Painting | Acrylic | on canvas
Zeeland, at the end of a beautiful day David Holcombe: "The streak of orange with the trees in a row against the purple sky is sublime. You can sense the movement of the earth as the sun dips down. Very spiritual"